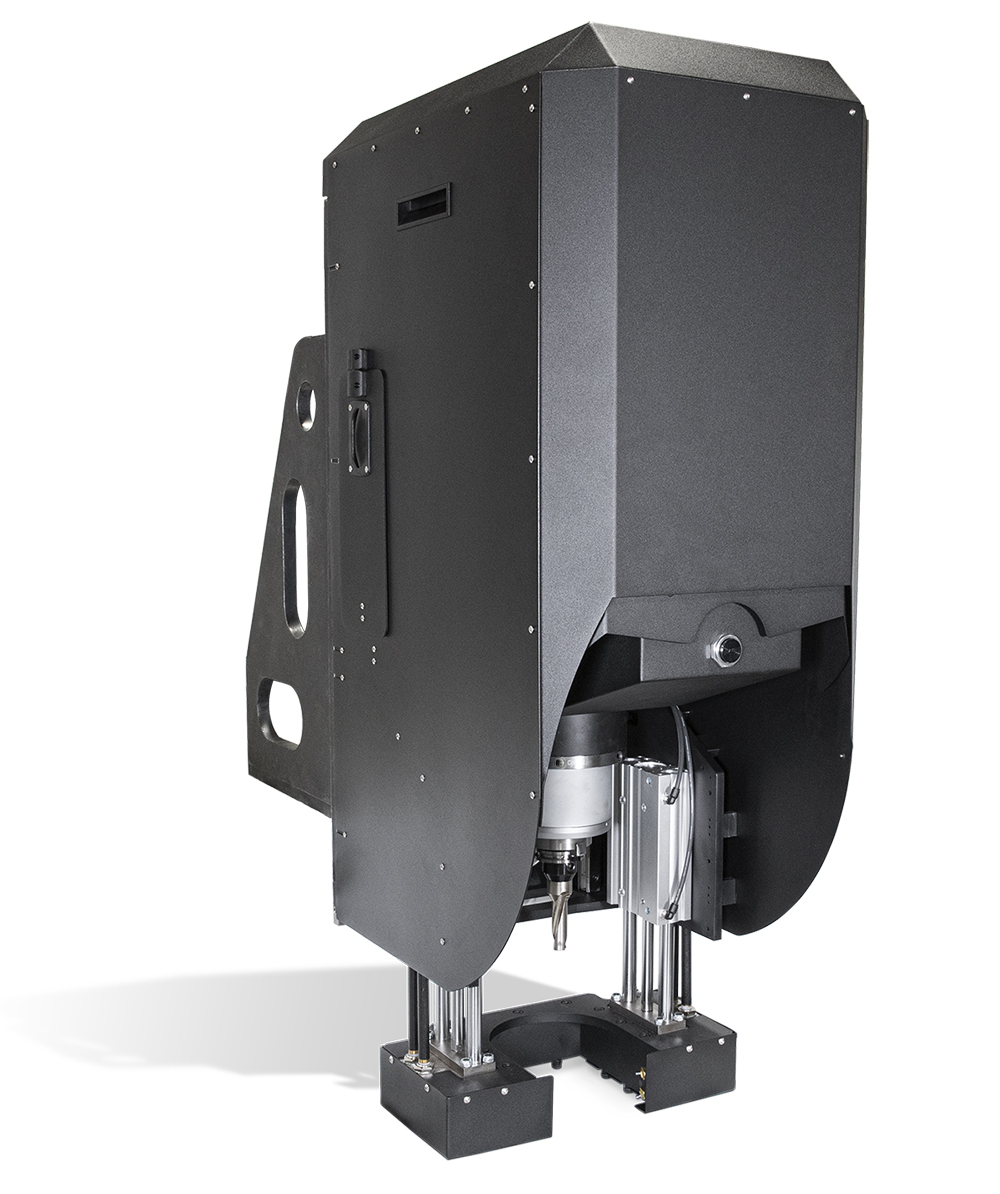 The New 10HP Drill System
Our new drilling system offers the best value on the market for adding drilling capabilities to a plate cutting machine. Our extremely versitile drill processes high quality parts by utilizing carbide drilling, helical milling, and rigid tapping abilities.
Carbide Drilling
Precision carbide drilling gives you accurate holes even for the lowest tolerances. Drills up to 1-1/2" diameters with proper tooling
Helical Milling
Process accurate slot and counterbore operations with consistent results every time using the helical milling feature.
Rigid Tapping
Rigid tapping synchronizes feed and rotation to give you smooth bolt-ready holes with clean threads from start to finish.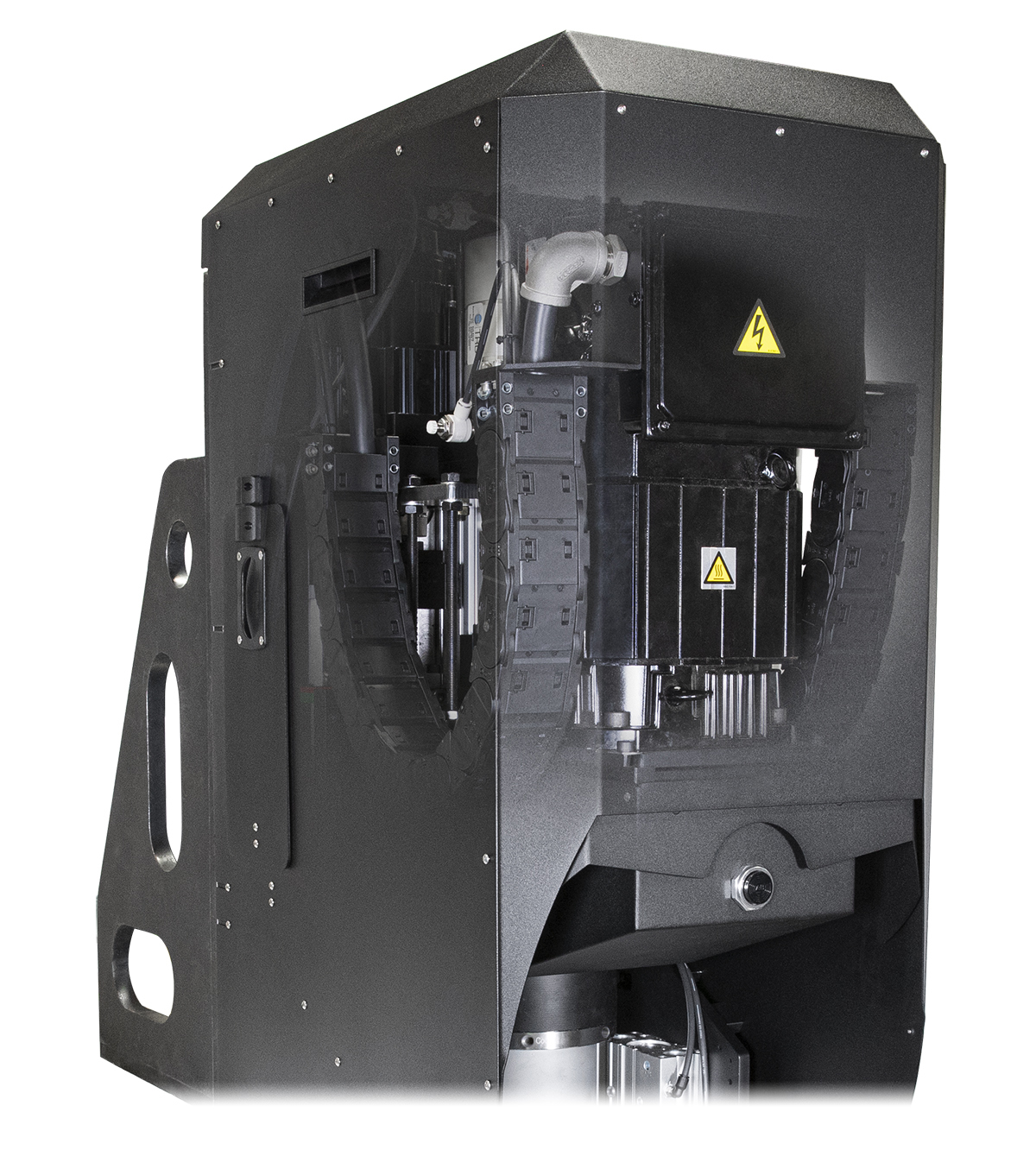 Powerful 10 HP Motor
Available in 5 hp and 10 hp units, the robust motor is built to power through the toughest jobs while maintaining a high level of production. Our goal was to design a drill that would meet the needs of fabricators in just about any situation.
CAT 40 Spindle
Tool change ready
Pressure foot to hold material
Tool loaded inputs
Built-In Coolant System
The built-in coolant and lubrication system is designed to preserve the life of your tooling while ensuring quality drilling. Flood coolant is sent from multiple nozzles that are placed at different angles depending on the current process being used (drilling, milling, tapping). Through-spindle coolant is sent through the tool at up to 300 psi allowing for heavier drilling, higher feedrates, and better part quality.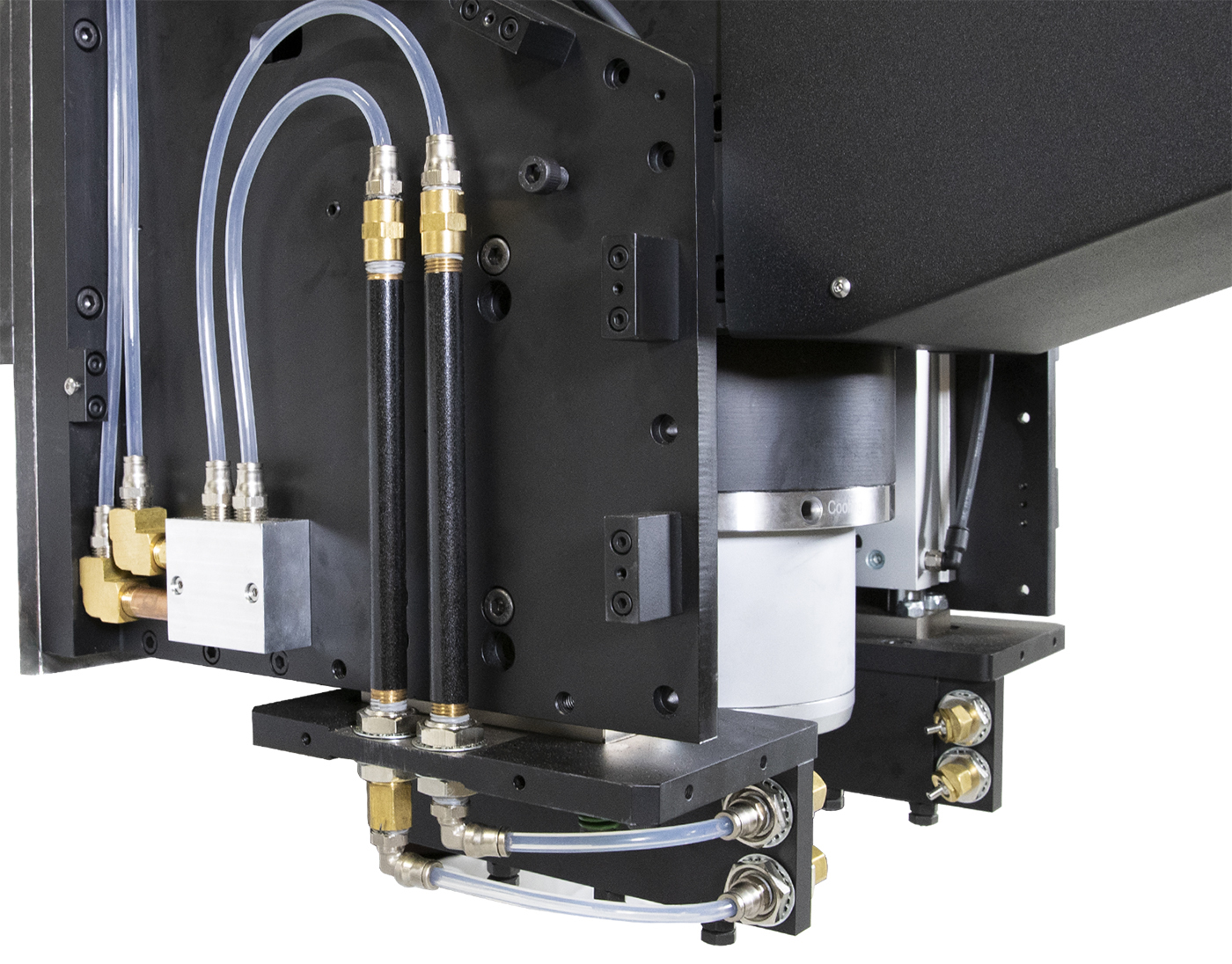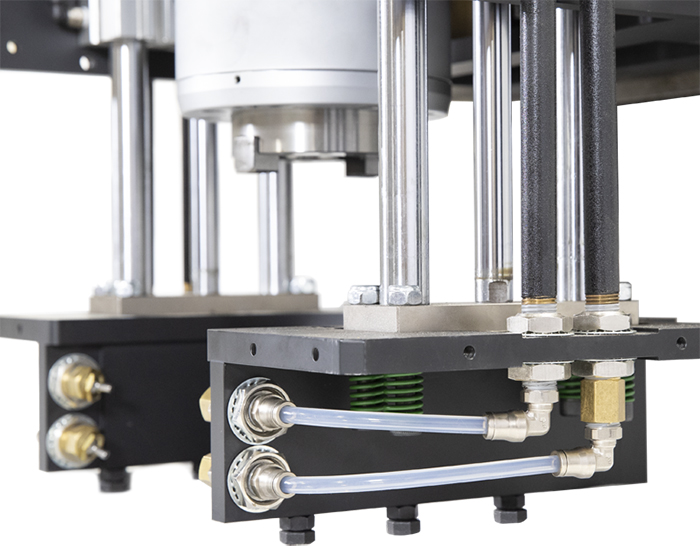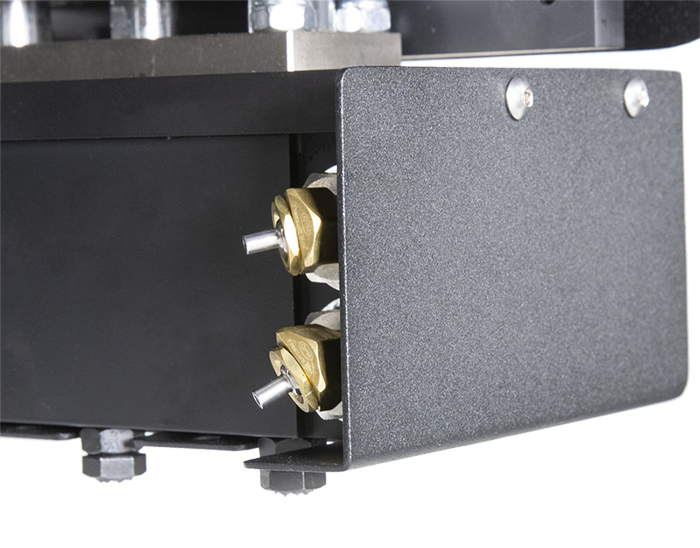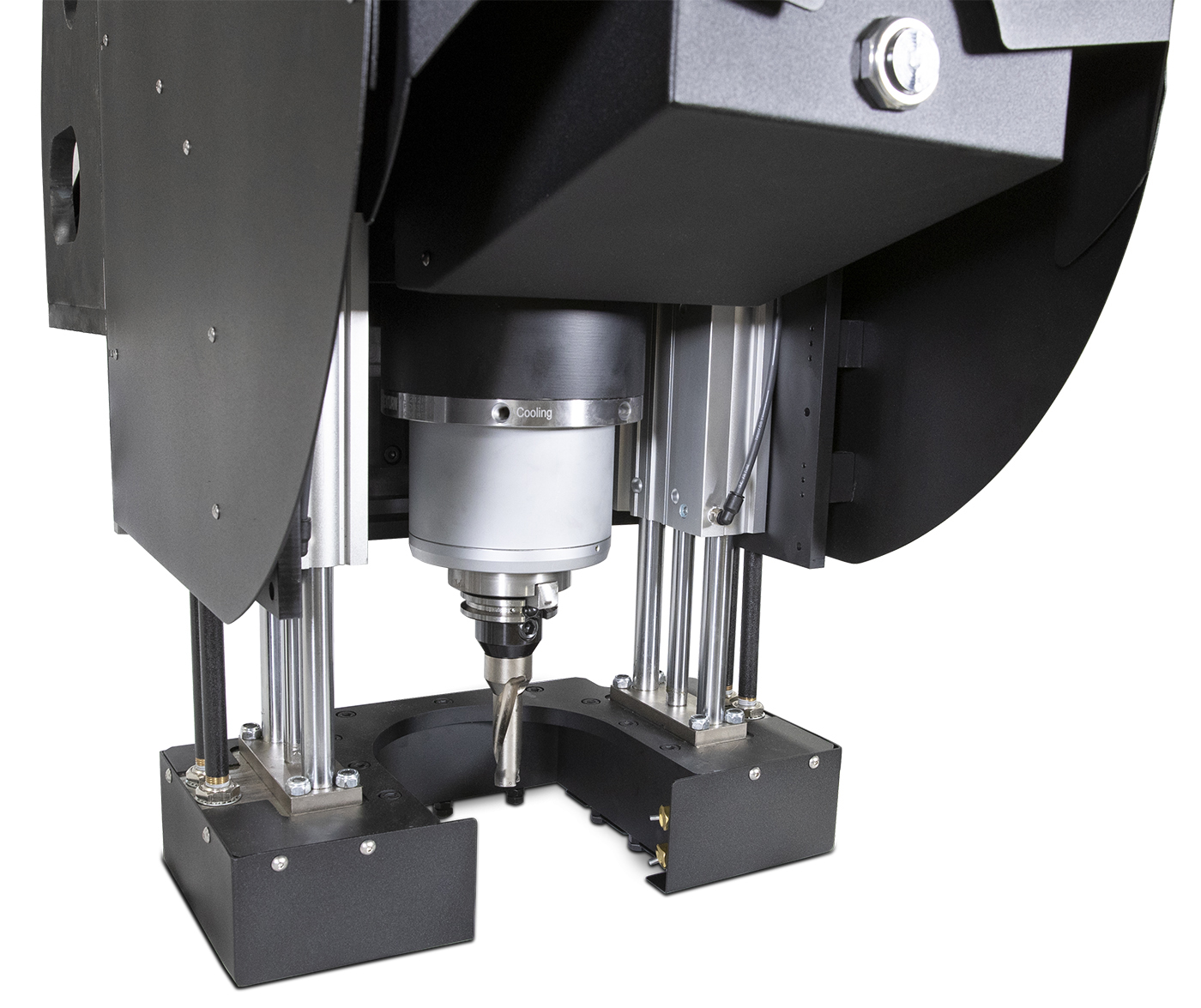 Ethercat Spindle Drive
The performance and power needs of heavy duty drilling are met with the ethercat spindle drive. This Yaskawa drive gives you high torque across a large range of speeds.
10000 rpm spindle motor
Reduced 1.7:1 for drilling power
Pneumatic drawbar
cat 40 spindle
Access Panels
Access panels are located on each side of the drill cover. These panels make it much easier to perform maintenance on the drill when the bearings need to be lubricated.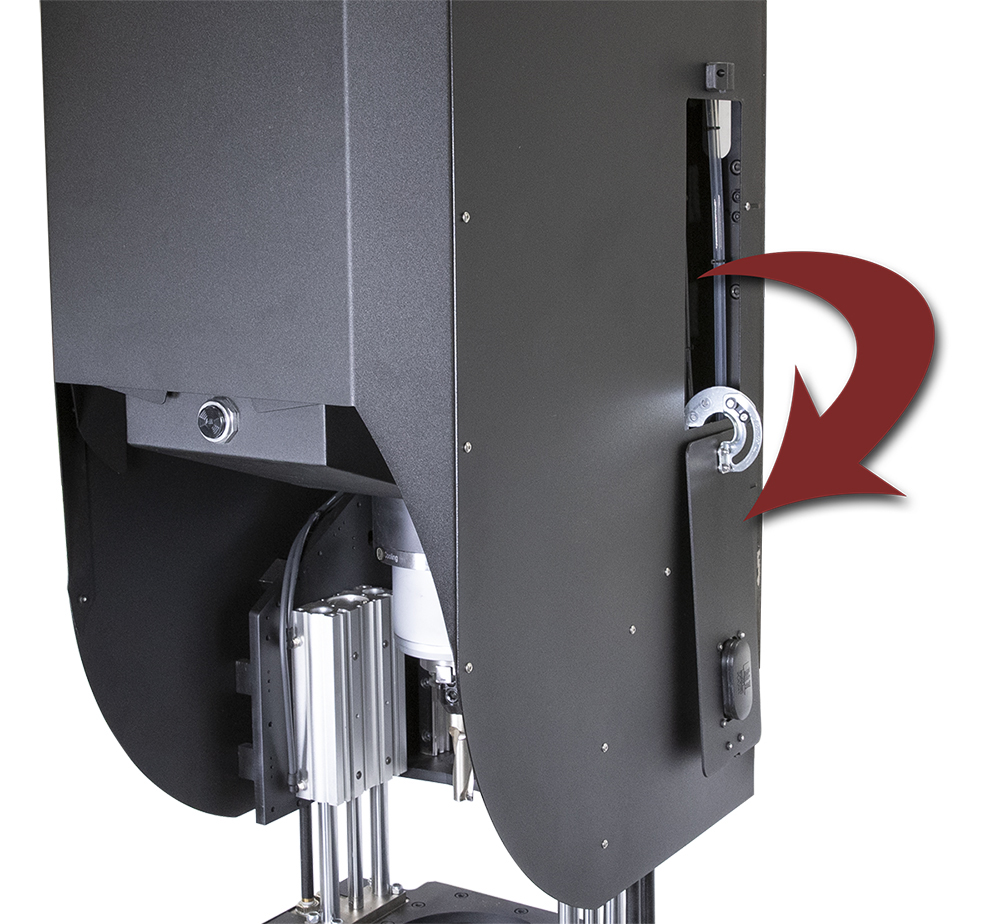 Plate Stabilizer
While drilling and tapping, the plate stabilizer will extend down to hold the material in place. The stabilizer will stay retracted during milling to allow the drill to move freely.